President's Message
Looking Ahead

By Magna Dias, MD
I hope our SPUC family has survived the worst of winter.  This dangerous flu season has likely affected you, your colleagues and family.  Like most of you, I am ready for spring.
SPUC is planning ahead, getting ready for our 2018 Annual Conference in sunny Orlando, Florida. The meeting will kick off with our leadership summit on
_____________
Newly Elected!
Welcome New Board Members!
Tiffany Addington, MD and Theresa Guins, MD are the latest addtions to the SPUC Board of Directors. Welcome them!
Read More...

_____________
Ouch Survey Results Coming Soon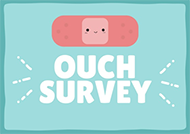 OUCH 2016 data has been collected and is being analyzed. The results will be presented at the upcoming PUCC in Orlando. There will be an opportunity for SPUC members to make suggestions of what they would like to see on the next OUCH survey.
QI efforts in a multi-institutional fashion are not coming together as expected. We may try a different approach with a "plug and play" QI project for each individual site to run and then collate data on the back end.
More urgent care research has been accepted to the 2018 Pediatric Academic Society meeting this May in Toronto. Therese Canares will be presenting her work in fee for service versus capitated patients outpatient healthcare utilization. More information will be available at the SPUC Conference next fall.


_____________
Academic Urgent Care Fellowships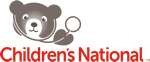 As the field of pediatric "urgentology" continues to grow, you may have noticed that there are one-year fellowships popping up around the country. SPUC members have been the pioneers in developing such fellowships currently in existence--programs at PM Pediatrics headed by Eric Weinberg and at Emory led by Amy Pattishall. Here's another SPUC
Read More...
_____________
Update from Ireland:
Building a Pediatric Urgent Care Center from the Ground Up
Plans and construction for Ireland's first Pediatric Urgent Care center continue at full speed.
You may recall previous SPUC features on the plans in Ireland and Dr. Ciara Martin, whom we met when she attended SPUC's conference in Seattle last fall. SPUC Past President Peg Orcutt-Tuddenham later visited Dr. Martin in Ireland where she spoke
Read More...
_____________
Events of Interest
Upcoming Conferences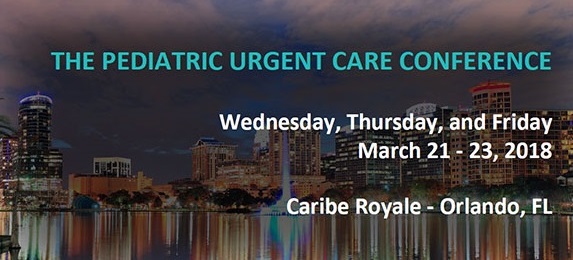 March 21-23, 2018
The Pediatric Urgent Care Conference
Caribe Royale, Orlando, FL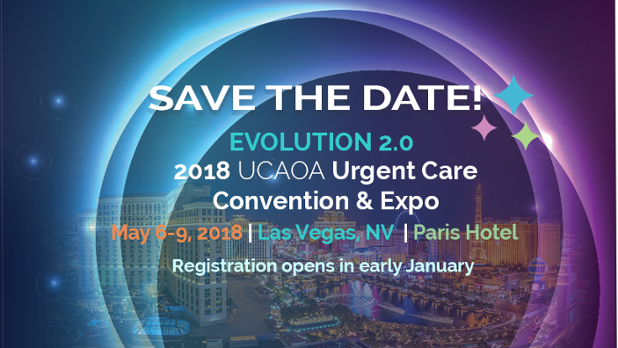 May 6-9, 2018
Evolution 2.0
2018 UCAOA Urgent Care Convention & Expo
Paris Hotel, Las Vegas, NV


PLAN NOW TO ATTEND!
We are excited to announce the 2018 Annual Conference for SPUC. This year's meeting will be hosted by Nemours Children's Hospital, October 5-7. The meeting will open with a Precourse Leadership Summit held at the nearby Resident's Inn on Thursday, October 4th. Nemours Children's Hospital is hosting the meetings and workshops as well as providing an opportunity
Read More...
_____________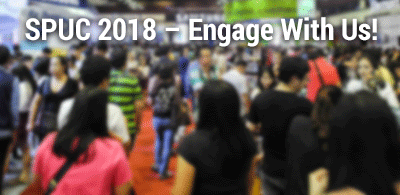 We invite you to support the Society for Pediatric Urgent Care's 3rd Annual Conference in Orlando. There will be opportunities to exhibit and/or advertise. You may also partner with SPUC in 2018 through sponsorship and educational grants.
For more information, please contact Dana Gibson, Director of Corporate and Educational Support
Dana Gibson
Director of Corporate & Educational Support
Telephone 804.338.6958
Fax 804.282.0090
dana@societyhq.com


_____________


____________

Educational Opportunity
Immersive Simulation Course



PRINT PAGE


SPUC NEWSLETTER EDITORS
---
Jennifer Johnson, MD, FAAP
Emily Montgomery, MD
Dana Whalen


---
Welcome New Members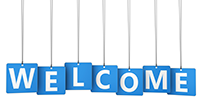 SPUC is pleased to announce the following new members who will add strength, expertise and vitality to our association.
See SPUC's New Members...


---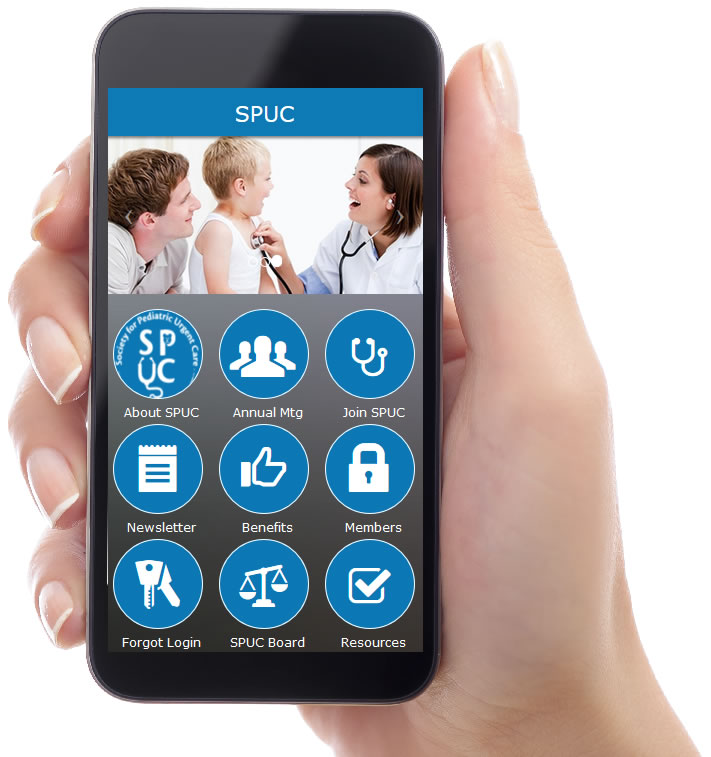 ---

Reading recommendations for Pediatric Urgent Care Providers
---

The SPUC Listserv is available to all SPUC members. Login to the member section here to post a message or update your settings.


---
Members in the News…
Let us know what's new and exciting at your Pediatric Urgent Care. Please submit any articles, updates, awards, and members in the news information to carolyn@urgentcarepeds.org


---

AAP Subcommittee on Urgent Care Updates
We encourage anyone who is an AAP member to join this subcommittee and help support the developing field that is "pediatric urgentology". Becoming an AAP member within this subcommittee is another great way to get involved!