Join Us at the 2017 Annual Conference
By Peg Orcutt-Tuddenham
President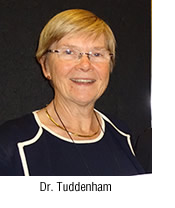 This will be my last president's letter. Not that I will move, figuratively, too far away.
It's time to change leadership as this young organization grows and fills its mission. The Society for Pediatric Urgent Care started almost five years ago when six of us gathered in Boston at Children's Hospital. We were all medical directors of either pediatric urgent cares or fast tracks associated with pediatric emergency departments. We believed and still believe that pediatric urgent care is a unique practice model with its own evidence-based science and dedicated providers. Our goals included opening communication among providers, improving the care that all children received in an urgent care setting and creating a career path for pediatricians who wished to concentrate their practice in the urgent care setting.
Little by little we are accomplishing those goals. We have more than 200 members, are represented on both coasts and in the heartland, and have been integral in the creation of the AAP Section Of Emergency Medicine Sub-committee for Pediatric Urgent Care. Our third national conference will be hosted in Seattle this October at and by Seattle Children's Hospital.
We have endless potential. Urgent care for pediatric patients is a growing sector of the healthcare market. New private and institutional pediatric urgent cares are opening in all parts of the country. Two institutions are now pursuing the creation of fellowships for pediatric urgent care providers and two fellowships already exist. In this edition of the newsletter, a first draft for certification and accreditation of urgent care sites is presented for comment. Our listserv is active and has covered a variety of concerns.
All of this is just the beginning. We still have hurdles. Financially, we need at least four hundred members to meet the administrative costs of the group. We need participation in committees to pursue initiatives such as fellowships, certification, web education and continued excellence in CME. We need continued clinical research and must support those initiatives whenever possible. We need to publish more. We need to promote interaction with the general urgent care organizations and work force.
I know this sounds daunting, but look how far we have come!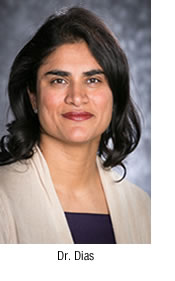 Dr. Magna Dias will be taking over as President.  Dr. Dias is a Graduate of New York University, received her Medical Degree from Johns Hopkins, and trained in pediatrics at Emory and the University of Washington.  Magna Dias is the medical Director for CHOP Urgent Care Network and is one of the co-founders of the Society for Pediatric Urgent Care.

Dr. Toni Hogencamp will become Vice President of SPUC while Dr. Jill Obremskey has agreed to stay one more year as Treasurer.  I will be hanging around as Immediate Past President. Dr. Robert Cooper will be joining the board of directors in October. There will be two positions on the board of directors available in 2018. I hope some of you reading this will consider stepping up to serve in that capacity.
I look forward to seeing many, many of you in Seattle as it is going to be a fabulous conference. And honestly, you just cannot beat the Pacific Northwest in October!
All the best,
Peg
---
Accreditation and Certification Update
A core goal of the Society for Pediatric Urgent Care is to assure that care provided to all children in an urgent care setting is safe, effective and evidence-based. In order to forward that goal the Society proposes to offer certification and accreditation to sites that provide urgent care services to children. The standards printed in the link below are a preliminary proposal and are here for review and comment. Members are encouraged to review these standards, offer comments, propose changes and provide additional input. The SPUC Member Listserv may be used or comments can be addressed to SPUC at our general email address info@urgentcarepeds.org
This will be an ongoing process. Preliminary changes will be reviewed at the October meeting in Seattle. Changes and a timeline will be published after this initial comment period ends September 30, 2017. Any member interested in joining the work group should contact Carolyn Moffatt carolyn@urgentcarepeds.org


SPUC Accreditation and Certification Study here.