Join Us at the 2017 Annual Conference
By Peg Orcutt-Tuddenham
President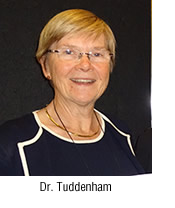 I am excited about announcing details of the 2017 Annual Conference for SPUC. This year's meeting will be a little different and a lot special. Seattle Children's Hospital will host our group this October. Meetings and workshops will be held in the hospital! Early fall in the Pacific Northwest is spectacular. Seattle is travel friendly; a recent search for flights from hubs along both coasts, St. Louis/Kansas City and Dallas, all found good flights for under $500.00.
There will be a Leadership Summit, this year held at the hotel providing our room block. The keynote speaker, Dr. Jeff Schor, is uniquely involved in pediatric urgent care as founder of PM Pediatrics, co-chair of the AAP subcommittee on pediatric urgent care and past member of the Board of SPUC. Two interactive sessions will follow his address, the first on staffing including thoughts on cost, recruiting, balance and qualifications. The second will discuss education for providers and will look in depth at fellowships for Physicians, APRNs and PAs. Directors of the fellowships at PM Pediatrics, Children's Hospital of Atlanta, Seattle Children's and Cincinnati Children's Hospital will comprise the panel.
We have added a day to the main body of the meeting. Dr. Srikant Iyer will open the general session with his clear and timely look at the current economic, political and medical assessment of the environment in which we practice. Clinical topics and workshops will be the primary focus this year as we have tried to incorporate feedback from the past two conferences as well as thoughts from the membership at large. Every lecture and workshop will present useful, immediately applicable knowledge and skills for use in our day to day practice. Highlights include "Toxicology in the News", urgent care for immigrants and international adoptees (are you located near an airport?), workshops on common procedures, how to implement research and quality initiatives to fulfill MOC requirements, and even a session on work/life balance: juggling priorities while looking ahead.
Posters will be presented as podium sessions and there will be ample social time for networking and seeing beautiful Seattle. Seattle Children's will also be offering a tour of their UC facilities.
The program, registration and lodging information is available on our website here.
I am looking forward to another energizing meeting for this fabulous group.   
CALL FOR ABSTRACTS
The SPUC Program Committee is accepting abstract submissions for poster presentation at the 3rd Annual Meeting of the Society for Pediatric Urgent Care, October 6-8, 2017 at Seattle Children's Hospital, Seattle, Washington. (*Precourse Leadership Summit - Wednesday, October 5, 2017).
Abstract poster submission is open to physicians, medical students, residents, fellows, APRN's, nursing staff, and nurse managers as well as administrative and business professionals. Topics can range from clinical to research and from quality improvement to business science.
The highest rated accepted posters will be podium presentations during the Seattle conference. Authors will be notified of acceptance (or rejection) by June 15, 2017. Submissions are limited to 500 words and one figure. Please read the submission guidelines carefully.
Begin the abstract submission process here!
Submission Deadline: May 15, 2017