---
2018 Conference Wrap Up

By Magna Chang Dias, MD
SPUC President
This thanksgiving we have so much to be grateful for at SPUC. Our 2018 conference in Orlando had more than 120 attendees from the US and Ireland.
We had experts share information on topics ranging from sports injuries to infectious diseases. We also had wonderful workshops on simulation, splinting and suturing.
_____________
Congratulations to All 2018 Top Award-Eligible Posters
Thank you everyone who submitted abstracts for the 2018 SPUC conference in Orlando. The top five posters were chosen for podium presentations during an Award-Eligible session.
_____________

AAP Subcommittee on Urgent Care Annual Meeting Review
The AAP Subcommittee on Urgent Care within the Section of Emergency Medicine had its annual meeting at the recent AAP NCE in Orlando on November 3, 2018. 
SPUC member Jay Santos from Colorado Children's was installed as the Subcommittee Chair going forward and led the meeting.
_____________

Reading recommendations for
Pediatric Urgent Care Providers
Congratulations to Usha Sankrithi and Jeff Schor, former SPUC board members who co-authored the article Pediatric Urgent Care - New and Evolving Paradigms of Acute Care, featured in the journal Pediatric Clinics in North America.

Click here to read the article.
_____________
NEW: SPUC Group Billing
Save time and money! Use SPUC's Group Billing to streamline the application and payment processes.
Get a 10% or 15% Discount on Dues: Receive a 10% discount on member dues in the group billing program for groups of 34 members or fewer for your practice or institution. Groups of 35 or more members will receive a 15% discount.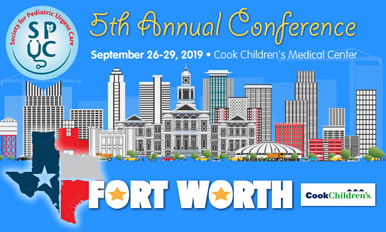 Plans are in full swing for the 2019 SPUC conference at Cook Children's Medical Center in Fort Worth, Texas, September 26-29.  There will be a Leadership Precourse, nursing track, hands-on workshops and more. 
The conference is being planned for all disciplines in Pediatric Urgent Care. 
Have a topic or speaker suggestion? 
Let us know.  Complete and return this
Topic Proposal Form
to the SPUC office!
spuc@urgentcarepeds.org
_____________
SPUC Spotlight

_____________
Exhibitors and Commercial Support
Connect with leaders in Pediatric Urgent Care.  The SPUC conference attracts Pediatricians, Family Physicians, Nurse Practitioners, Nurses, Administrators plus Fellows/Residents.
For more information on ways to get involved as a SPUC exhibitor and/or sponsor, email Dana Gibson - dana@societyhq.com.
_____________
Other Pediatric Urgent Care Conferences

PUCC 2019
Pediatric Urgent Care Conference
April 3-5 in Dallas, TX
PM Pediatrics
Click here for additional information


PRINT PAGE

SPUC NEWSLETTER EDITORS
---
Jennifer Johnson, MD, FAAP
Emily Montgomery, MD
Dana Whalen
Carolyn Moffatt

---
Welcome New Members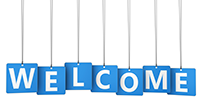 SPUC is pleased to announce the following new members who will add strength, expertise and vitality to our association.
See SPUC's New Members...


---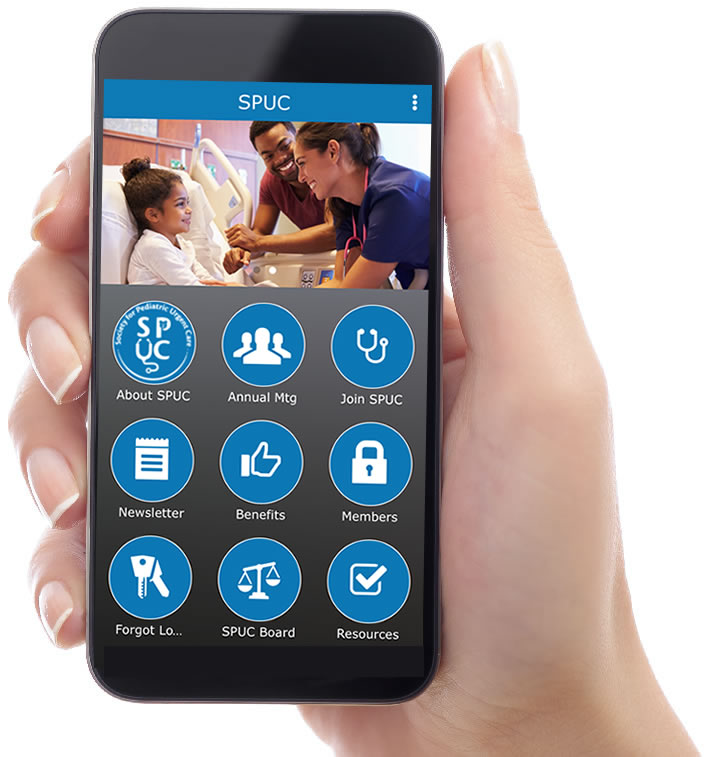 ---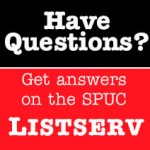 The SPUC Listserv is available to all SPUC members. Log in to the member section here to post a message or update your settings.


---
Members
in the News…
Let us know what's new and exciting at your Pediatric Urgent Care. Please submit any articles, updates, awards, and members in the news information to carolyn@urgentcarepeds.org


---
Connect With SPUC
on Social Media