Welcome to the third issue of the SPUC newsletter!
By Peg Orcutt-Tuddenham
President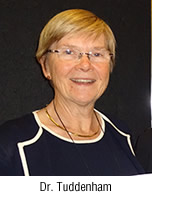 As we head into the summer I am looking forward to seeing some of our members in New York City at the rescheduled PUCC conference. This is the second time this meeting has been offered with four days of plentiful CME, timely topics, and excellent speakers.  It is a great opportunity for education as well as networking and socializing.
SPUC is hosting our second annual conference September 21-23 at the Westin Buckhead, in Atlanta. This meeting is specifically targeted to our members and also offers superb CME in a smaller setting. There will be ample opportunity to interact with fellow pediatric Urgent Care Providers. Again this year, an afternoon leadership summit will be offered the day before the main body of the meeting. Registration for both sessions is open now and the call for abstracts has recently gone out on our website.
In this newsletter you will find information about our initiative to offer certification for facilities which see both children and adults.  We will begin the process of identifying accreditation criteria for pediatric-only urgent cares.
In research news, SPUC member and Research Chair Dr. Amanda Montalbano is conducting the OUCH survey. The data collected in this survey will be the foundation for our benchmarking efforts.  More information about this—and an opportunity to contribute your data—is in this newsletter.
Our website will continue to expand as we add links to algorithms for common problems such as severe asthma, recalcitrant seizures, head injuries, and even oral rehydration. Members are invited to request that particular algorithms be included and can submit useful algorithms from their facilities. Please send those to me at: navyblu@frontier.com.
Finally, two quick requests:
First, please use the list serve! It's easy and we have worked to make it more user-friendly. Ask a question, post an experience…it's always interesting to learn how others do the same things, yet slightly differently.
Second, please recruit new members! Every one of us has something to share, that is the strength of this organization, but we won't realize our potential until we reach providers everywhere! We need to reach our goal of 200 members to sustain the Society, so get your whole group to join! There are substantial discounts offered for groups who join and submit dues annually as a collective entity.
Looking forward to seeing you in New York and Atlanta!