Join Your Peers for the Society for Pediatric Urgent Care Inaugural Education Meeting!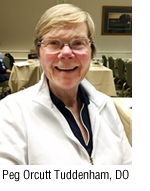 On behalf of the Society for Pediatric Urgent Care, I am excited to invite you to our inaugural scientific meeting, September 16-18 in Cincinnati, Ohio.  Leaders and providers of Pediatric Urgent Care (SPUC) will convene to explore the medical, financial and political world of this growing care model.
This meeting will bring together all participants in the PUC adventure. Physicians, APRNs, PAs, RNs, and administrators will have the opportunity in multiple settings to learn what their peers are experiencing as they grow across the country.
The Board of Directors (all current or past medical directors of pediatric urgent cares and pediatric ED fast tracks) as well as nationally recognized faculty will provide participants with hands on clinical skill sessions, didactic clinical lectures and small group problem solving with scenario-based learning.  Information from these sessions will have a direct impact on the quality of care provided to pediatric patients in the "unscheduled" environment we inhabit.
A leadership summit, which precedes the main meeting on Wednesday afternoon, will explore the finances, politics and business environment that govern the building or expansion of pediatric urgent cares. This session will be limited to 30 participants to allow direct interaction with the subject experts.
Scheduled time for networking is also a valuable part of this meeting.
Peg Orcutt Tuddenham, DO
President, Society for Pediatric Urgent Care